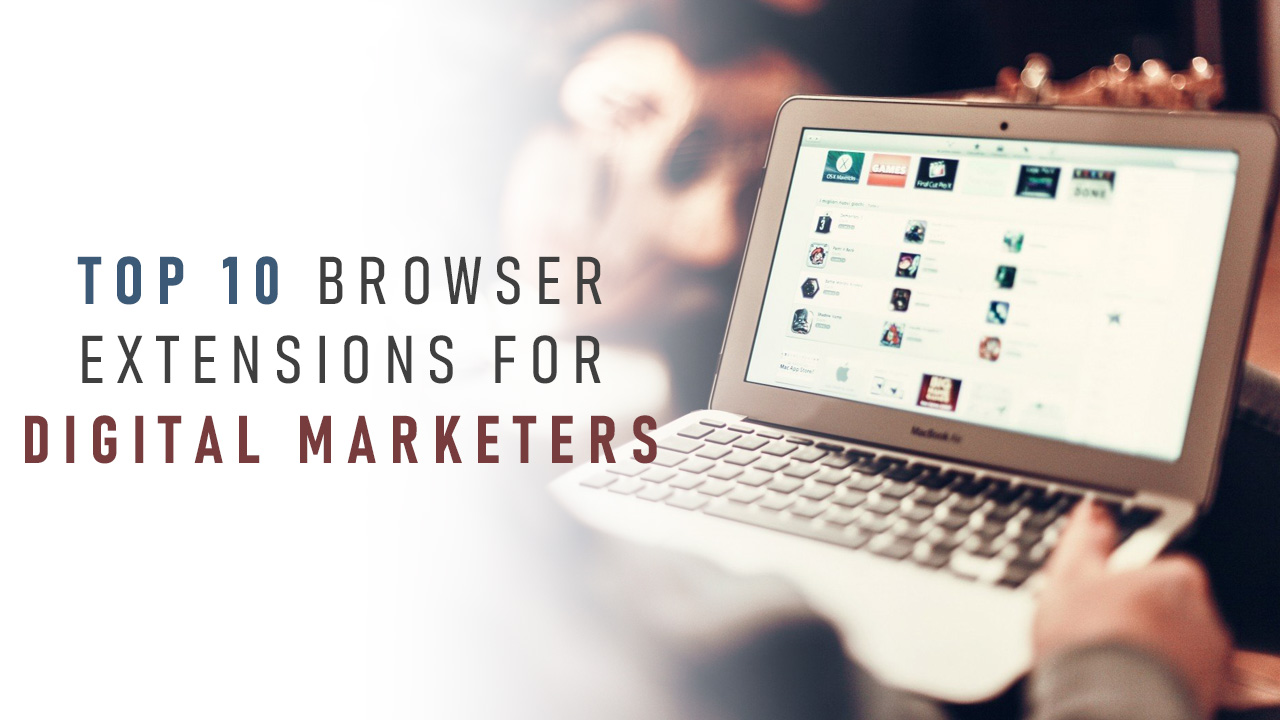 The extensions are the small coded programs that help you improve the overall experience with any browser. The extension is mainly coded in the HTML, CSS or in JavaScript. Extensions are compatible with each & every browser, are also available for Mac users. Most of the add-ons are belong to the Chrome developers. Extensions can give a boost to your online shop or website. There are hundreds and thousands of add-ons available on the online market to download. Some of the add-ons can actually increase your browser speed and enhance your browsing.
There are many add-ons to choose from but to get what is best is the tricky task and to save your time we did some research and selected the Top 10 Browser Extension For Digital Marketers.
1. Gorgias
Our list topmost add-on is Gorgias which is a very useful tool to save your email templates. The extension is best you when you are in the support giving team because this add-on can save time when it comes to replying same content to multiple users again and again. Save your email template in a shortcode form so that you can easily just paste the code in your content editor. You can even set the shortcut keyboard, just press the button and voila your desired will popup. Respond to your emails fastly and easily with the suitable template. The add-on can save lots and lots of your time.
Add It Now – Gorgias
2. Grammarly
This is the best ever add-on that checks our spell mistakes and errors in our typing. Grammarly is the most used extension for the people who are non-native, it helps them create easy sentences and paragraphs to better perform in meetings or in presentations. No matter how perfect we know the language but we still do silly mistakes in typing and to correct those grammatical errors Grammarly is there for us. Even for writing this blog I also used the Grammarly because as I said before no matter how well our grammar is we all do some errors.
Grammarly will make sure that your text, blogs, presentations, email, documents, posts are an error-free and impactful as well. Adding the Grammarly in a browser will make sure that you never make any more grammar mistake or spelling mistakes or any silly mistakes while writing.
Add It Now – Grammarly
3. Nimbus
Live screenshot taking is never been so easy before this extension, this extension helps you instantly take a screenshot of your selected area within a seconds. Nimbus also lets you edit the screenshot like adding comments and draw smileys or any design. Before Nimbus, we all use the print screen button to take a screenshot then paste it in the paint and edit it, it was time-consuming and editing takes even longer time. The Nimbus got you one more amazing feature which is screen recording that is very useful when it comes to making tutorial videos of your product.
The add-on is very useful and time-saving when it comes to speed your work and increase your productivity as well.
Add It Now – Nimbus
4. Email Hunter
The Email Hunter is the email finder extensions that work on each and every website, like if you want to get the contact email but can't find any this tool do it for you. Email hunter finds contact email of any website within seconds of time. It is very easy to use the tool. The tool also has a feature to verify the email that if still working or not which is a very good feature that saves lots of your time.
The Email Hunter works wonder on LinkedIn because only premium members of LinkedIn is allowed to send InMail to people outside of their network but Email Hunter can detect the email easily and lets you contact them with ease.
Add It Now – Email Hunter
5. URL Builder
The extension lets you build the Google Analytical URL which helps you to easily set up the most tracked URLs for analytics campaign. The tool also reads the currently visited website URL. Feed all the required information to the tool like campaign name, source and the medium after that tool will do the work and later on, you can spread the tracking URL.
URL Builder provides you with unlimited amount presets of tags for fast tagging, bit.ly shortening URL support, auto-generate final URL, also remembers lasts UTM set for 1 hour and import & export presets for backup or sharing.
Add It Now – URL Builder
6. Boomerang
Boomerang is the tool which helps you keep track of your email reminder for answers and replying back to everyone. The extension lets you set the reminder for specific date and time to be reminded if the user has not given an answer. You can also schedule automated email so that if you are away or offline, it will automatically send an email. The add-on allows you to empty your inbox and also let us send back the email that you have received before.
Boomerang's latest feature Inbox Pause, will help you by delaying the receiving messages to your inbox so that you can stay focused.
Add It Now – Boomerang
7. SEO Quake
SEO Quake is the free extension provide you with the SEO key metrics, SEO audit and many more advanced features. The add-on allows you to get through analysis of SERPs and you can also export the results CSV format to view in excel, you can estimate keyword difficulty instantly, set search query parameters, SEO audit of the homepage and include checking for mobile compatibility.
The SEO bar is an extra feature which is given at the top of the browser and it presents the customizable number of core metrics. SEO Quake also comes with tools like the Keyword Density report, Internal/External Link analysis, and even social metrics.
Add It Now – SEO Quake
8. One Tab
One Tab is a life-changing solution that helps keep organized while doing some research on the internet. The extension makes a list of your unorganized opened tabs in the browser so that you won't have to keep searching for a particular tab. The best ever solution for the people who always like to search something on the web but always get messy in remembering the tabs and simultaneously keeps opening the tabs. One Tab also speeds up your computer by reducing scripts running in different tabs combine them in one tab.
The One Tab guarantees your privacy won't be disclosed to anyone so won't have to worry about safety features.
Add It Now – One Tab
9. Page Analytics
The Page Analytics keeps tracks and shows you the data of how the user interacted with your website. You can set the scheduler just like Google Analytics tool. The resultant data show you the amount of (newer) pageviews, viewer average time on page, viewer bounce rate, and percentage of exit. This overall all statistics can help you improve your page web design and user interface.
Use Google Analytics comparison and segmentation tools directly into your page analytics extension. The add-on also shows the pages you are tracking.
Add It Now – Page Analytics
10. Pocket
The Pocket work just like its name this extension save you the interesting articles or blog so that you can view them later. The add-on is very popular among the people who are a frequent reader and spends most of their time reading the news, articles, and magazines. The only a reader can understand the true meaning of this extension. This extension also work offline but of course, you have to download it first.
Pocket is also known as reading It Later. The Pocket extensions support multiple devices and are available for macOS, Windows, iOS, Android, Windows Phone, BlackBerry, Kobo eReaders, and web browsers but the application is originally developed only for the web browsers.
Add It Now – Pocket