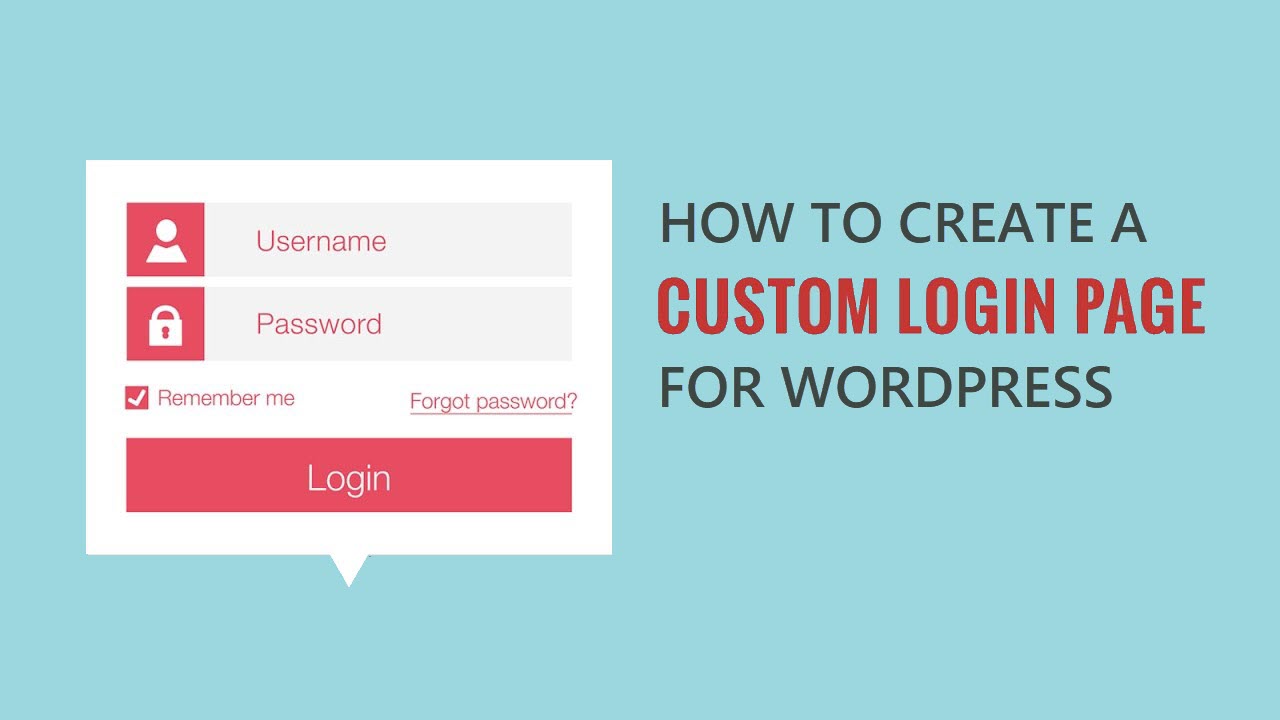 Do you want to create a custom login page in WordPress for your website?
In this Blog, we'll show you how to create a custom login page for WordPress for your site.
The custom login page will help you to display a consistent brand to your users, which gives your site a more unique and professional appearance.
Why We Create a Custom Login Page for WordPress?
WordPress comes with a powerful user system. This allows a user to create accounts on E-Commerce stores, websites, membership or on a blog.
By default data, the login page shows the WordPress logo and branding. If your website allows users to register and log in any user, then a custom login page offers a better user experience.
WordPress Custom Login Page Design Examples
Website admin can customize the login page using different styles. Some admin creates a custom login page that uses their website colors and theme. And Others, modify the default WordPress login page by adding custom colors & background, and their own logo to it.
We are here to reveal some important plugins for How to Create a Custom Login Page for WordPress, which are used to make Create a Custom Login Page in WordPress. by using these plugin you will found a chance to learn How to Create a Custom Login Page for WordPress.
Custom Login Page WordPress Plugin allows you to see all the changes in live time on your login page and edit them very simply & smoothly. You can do many changes in your WordPress login page like custom login page logo, page background, form custom width, custom login page background color, page padding, and borders, etc.
This plugin is easy to use and can transform your admin page in a minute with the WordPress Customizer. It's designed for all kind of users from beginner to Experienced.
this is one of the Simplest customizer WordPress Login Page plugins that allows customizing admin page in a simple way. This plugin is structured by keeping in mind the needs of both beginner and advanced users. With the help of Custom WordPress Login Page plugin.
LoginPress is a suitable login page plugin for WordPress. It allows you to customize the style of the layout to the very last Details. Also, you can Add a logo, create a Classic background an specify the exact error messages that you would like to show your all user.
The web design can now fully follow your branding principle. It will feel like the page is customized with scratch. This is a powerful and modifiable Custom login page plugin. On top of that, any changes you made, you can preview this instantly. This process Doing a quick creation while still reaching the same creative level. the design is full 100% responsive and compatible with web browsers and high performing. Also No slowing down of your websites loading speed.
If you are using Login Designer plugin for Customize your Login page Then You should not have to hire any developer to customize your website's login page. That's why This Plugin built for, this best login customizer plugin is not the first WordPress plugin designed for managing and styling custom login pages, it offers you an unrivaled on time editing experience unlike any other.
You can save your time and effort by choosing from pre-built templates and go from there easily. You can customize the pre-made layouts further by changing images, colors and other details. Due to using this plugin you feel comfortable with Login Designer and feels that you almost like to use it.
Login Page Customizer is a plugin to customize your WordPress login page. It is Fully customizable with tons of features. You can customize your login page straight from WordPress customizer.
This login page plugin is built using The Customizer API which is getting popular for live-customizing any changes to the layouts of the login page. So, with this plugin, you can see your login page changes instantly. This login customizer plugin is very easy & required no coding skills. into this, you just have options for each element on the login page and you can make a new customized login page within seconds.
Erident custom login plugin is completely compatible with your WordPress Login Screen and Dashboard. by using this plugin, you can Add your company logo to the login screen, change backgrounds, styles, colors, etc.
Customize your login page footer text. and you can also change text size and logo size with complete branding. Download it, you will find it faster and better with Login page performance!