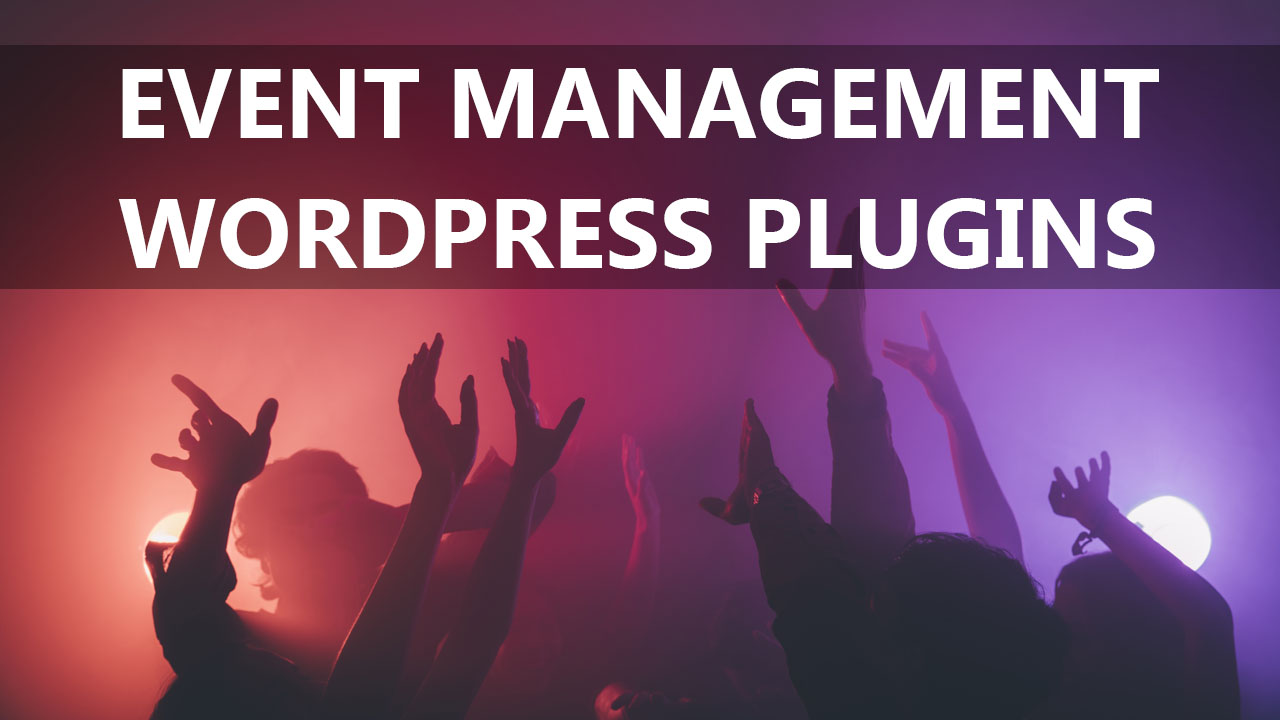 The plugins listed below include a mix of both premium and freemium options. Make sure to review each one carefully as there's a lot of functionality to check out.
1. WP Event Manager
Every page added by WP Event Manager is completely responsive and compatible with modern browsers like Chrome, Safari, and Firefox. Every interaction is full "Ajaxified" too. For instance, the search bar will pull up events live as you search without the page needing to reload.
Easily manage events via your WP dashboard with this events plugin. Adding new events is as simple as creating a new post. You can add custom fields for additional details like dress codes too. There are widgets included for displaying lists of recent, upcoming, and featured events as well.
The WP Event Manager plugin has been translated into dozens of languages already making it a great choice for non-English and multilingual websites. For more functionality, check out the free and premium add-ons by clicking the Premium button above.
---
2. The Events Calendar
The Events Calendar is by far the most popular WordPress plugin for event management. With over 700,000 active installs and more than 1,300+ 5-star reviews, it's well worth your time to check it out.
List events, save venues and organizers for future use and publish a beautiful calendar of upcoming events. Promote events across your site with the events search bar and upcoming events widget. Make event management even simpler and more coordinated by exporting straight to Google Calendar and iCal.
If you're a developer, you'll love this plugin. It's been coded carefully with plenty of "hooks" and WordPress coding best-practices to make it easy to work with. That said, there may not be any features you need to code for yourself. This premium events calendar has a pro upgrade and many high-quality add-ons with more functionality.
---
3. Events Manager
Add events to your website in a few clicks with the popular Events Manager plugin. This plugin adds event registration, bookings management, and recurring and multi-date event support among other features.
The events are added as a new custom post type, so you'll get a list of events in the admin menu just like the regular Posts list. You can easily add, edit, and remove events from your WP dashboard. Event pages include all the relevant details like the description, photos, and even Google Maps embeds.
With BuddyPress integration, you can create a full-blown social community site where users add and promote their own events. There are integrations with iCal, Google Calendar, and most SEO plugins too.
---
4. WooCommerce Event Management
If you've already got a WooCommerce store on your site, this plugin is an obvious choice.
WooCommerce Event Manager lets you create unlimited events and manage them straight from the WordPress admin menu. Individual events and lists of events are output with shortcodes. The flexible shortcode system allows you to add any event you want to any post or page on your site.
Thanks to the WooCommerce integration, you can sell tickets seamlessly with your existing WooCommerce payment processing options. The integration makes setting up ticket sales extremely easy for existing WooCommerce shop owners.
---
5. Eventer
The eventer is a massively flexible event management plugin. As a premium solution, you can expect to get every feature you could ever want with a high-quality design for each element.
The Eventer plugin works great for managing events you post to your site. There are multiple event views and list pages, calendars, event countdown timers, and more. Plus, visitors can register for your site and add their own events making a complete community website possible with Eventer.
The WooCommerce integration means you can sell tickets straight from your website instead of requiring a 3rd party site for ticket sales. The eventer also works with the WPBakery Page Builder plugin to create entirely custom event pages.
Don't discount this plugin just because it is premium. The rest of the plugins included in this collection are free, but they also have paid add-ons or a premium version. Depending on the features you need, you might actually save money purchasing Eventer for its low one-time fee now.
---
6. Event Tickets Manager For WooCommerce
The Event Tickets Manager For WooCommerce is an extension that lets merchants sell tickets to offline events using an eCommerce store. With the help of this WooCommerce extension, you can add event-based products to your store and create an event management and ticketing website.
Event Tickets Manager For WooCommerce comes integrated with Google Maps that allows you to show the live location of your venue to your customers. Also, the customers can download their tickets as PDF for offline use. Lastly, merchants can show the number of available seats with the help of the WooCommerce inventory management system. You can check out all the esteemed features from the plugin documentation.
---
Wrapping Up
WP Event Manager earns the top placement in this collection for its ease-of-use and wide range of functionality. The free plugin is very capable on its own and there are also more than 20+ affordable add-ons for additional functionality.
Eventer is my second recommendation because of its low price, outstanding customer reviews, and diverse feature set. Pick up a copy today and you'll be on your way to promoting and selling events on your site.
The one other plugin I want to highlight here is The Events Calendar by Modern Tribe. This plugin is insanely popular which makes it very dependable. In addition, many theme developers go out of their way to ensure a smooth integration, so it works with most templates.
If you have questions about any of the event management plugins listed above, just post in the comments section below.