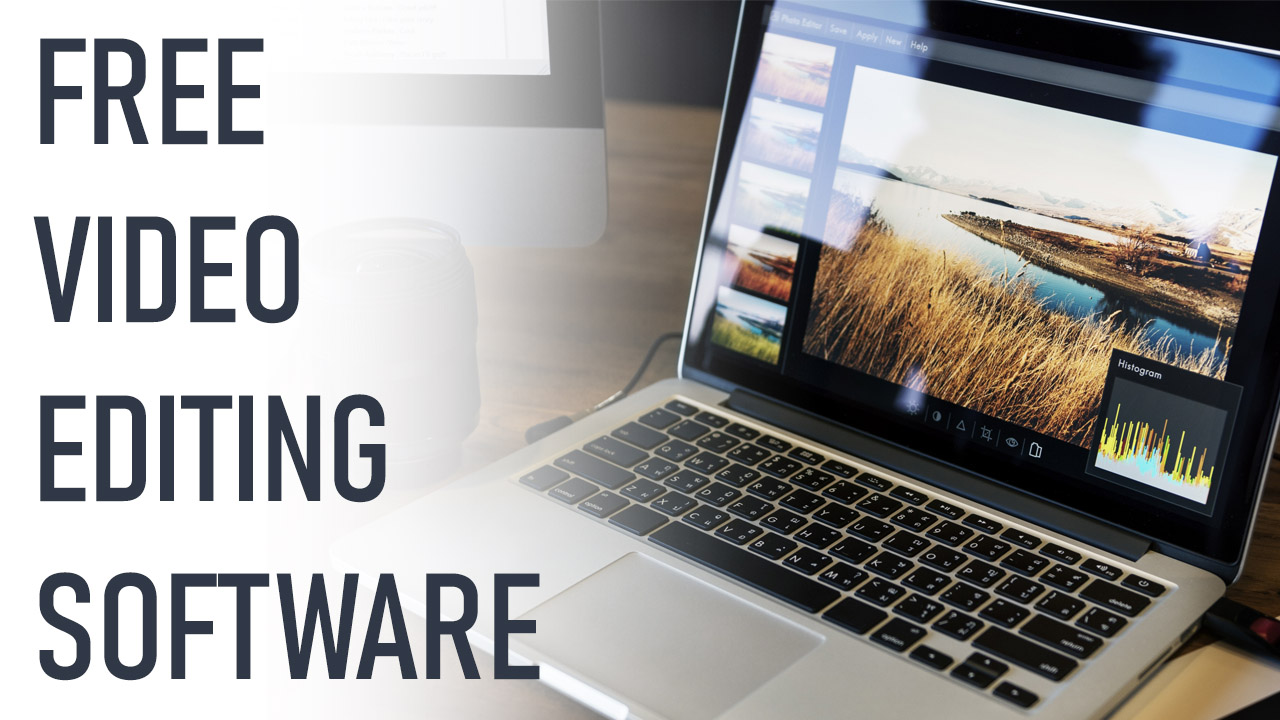 Want to edit and make your own videos? Look for a free and complete video editing software to bring your ideas to life?
Whether it's video marketing, YouTube video editing, or just a creative hobby, it's possible to create and edit quality videos for free.
Here is a selection of some free video editing software that will definitely make you forget about the Windows Movie Maker.
Whether you use Windows, Mac, Linux, or your smartphone, you will find everything you need in this list.
Created by the manufacturer of GoPro cameras, Quik is a video editing application of great simplicity, available on iOS and Android.
Quickly upload recorded videos to your smartphone for easy creating and editing. It also allows you to make basic photo editing and create slideshows from images.
---
Mac, iPhone, or iPad users can turn to iMovie. Although less comprehensive than Final Cut Pro X, the paid software from Apple, it has the main features expected from such a tool.
One of its notable qualities is its multi-media aspect: it allows, for example, to start editing on a smartphone and continue on a Mac.
---
Avidemux is a free and accessible video editor for small editing tasks like cutting. One thing to understand about Avidemux right from the start is that it will not help you create the next Star Wars or become a movie producer. Rather, it's a set of essential tools for editing daily video like your video montages shot from a smartphone; covering all the basics such as converting formats, splitting sequences, adding one clip to another and applying filters and effects.
You may have to go hunting for some of the more advanced options, but spend some time browsing the menus, and you will be impressed.
---
VSDC Free Video Editor provides a wide range of effects and filters to enhance your images, with wizards and manual options for beginners or advanced users.
As a non-linear editor, it works differently than many other similar tools, allowing you to position clips and other elements on the timeline you want and edit them.
With the ability to work with multiple scenes and transitions, as well as add sprites and text to videos, you can create a professional-quality movie if you're ready to stick to the unusual interface of VSDC.
The latest version of VSDC adds additional artistic effects, including smoke. There is also a dedicated Instagram export profile and automatic image stabilization. It is an excellent choice for creative video projects.
---
Hitfilm Express is another awesome video editor that provides pro-level features for free. The basic editor is very impressive to work with, it has advanced cutting tools, a wide range of filters for both audio and video, layers and masks.
Additional tools are available for a fee, including color correction, exposure adjustment, split-screen masking, and various creative filters.
Be sure to check the technical requirements before downloading to avoid disappointment.
---
Media Composer is a professional video editing tool known in the world of film and television.
But it also has a free version, accessible to all (even beginners). If it is far less complete than its paying counterpart, Media Composer | First remains a very good choice.
---
Shotcut is another free video editor that does not require professionalism.With a little patience,you can achieve real results, accessible to beginners as well as to more confirmed videographers.
For starters, the interface may seem a little complicated. You will not only need to load a video but also choose the editing mode in which you want to work and the tools you want to use.
---
FlexClip is a free video editing platform that offers a multitude of possibilities. It is available in the Chrome browser, no need to download and install any software on your PC. Whenever you have the network connection, you can access it and edit your videos online, totally for free. As a free online video editor, FlexClip offers millions of royalty-free videos, images, and music.
There is also a quick and handy tutorial guide to get you started if you are totally new to video editing.
These free tools will let you boost your creativity and make your video editing as you want.
However, depending on your video editing skills and your needs, these free programs may be limited. If you need professional and high-quality video editing, you might want to look for higher-paying solutions like Adobe Premiere, Final Cut Pro X, Magix Video Deluxe, Wondershare Filmora or Pinnacle Studio.
---
VEED is a simple online video editing tool to create professional content to grow your audience online.
Use VEED.IO to build your social following, creating engaging marking content, education video and pretty much any other type of video content. Veed editing tools are designed for creating engaging social content, not films and TV shows. Our tools are built so you can make great content fast and our editor was designed to be simple so no previous experience is needed.
---
Motionbox software is real-time collaboration and idea-sharing tool for video production. The software includes video templates that allow you to easily add subtitles to videos and translate with a single click. For improved workflows, add a watermark to your video and pick premium HD videos and images. The program is used by professionals as well as small and medium-sized businesses.
---
Promo is a platform where you can easily create video content. It comes with 5,000+ ready-to-use templates. It has access to Getty Images and iStock's premium videos and photos. With Promo, you can easily create professional videos without having experience in video making. Promo enables anyone to make social media videos, video ads, product videos, and many more. It's easy and hassle-free.