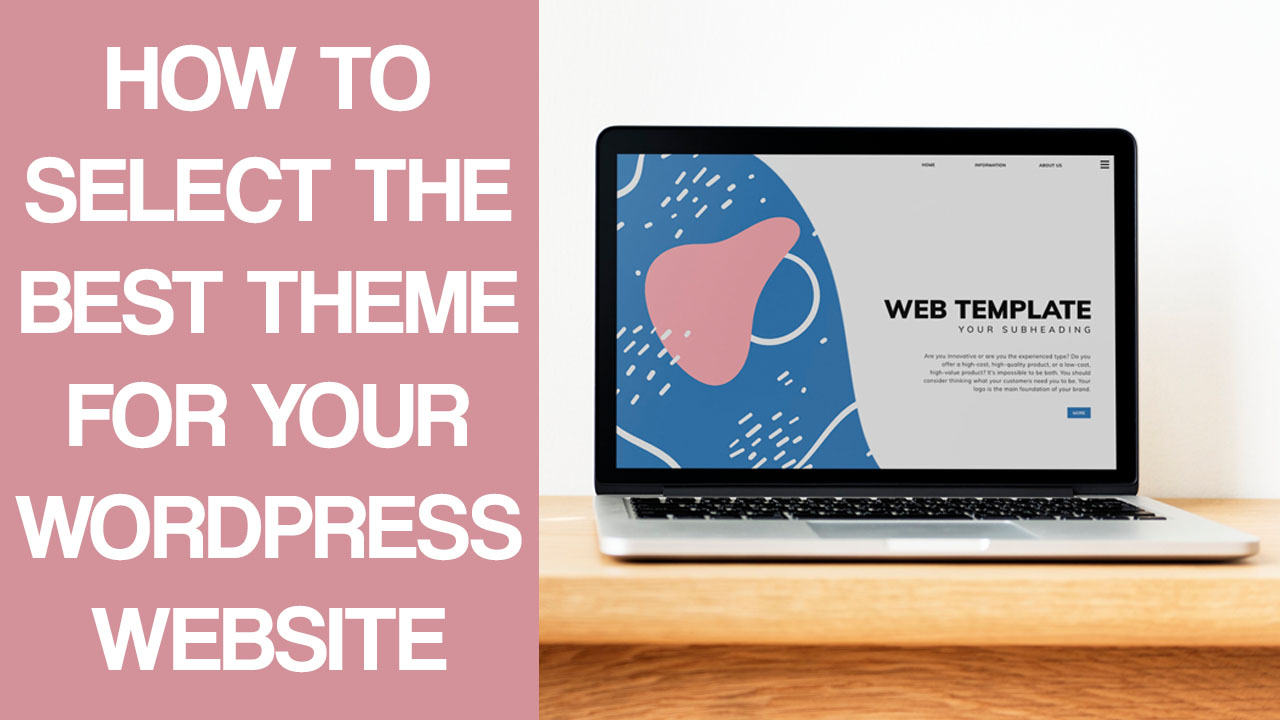 With thousands of free and paid WordPress themes available, many developers feel too challenging when choosing a theme for their website. Every theme has its unique look and features that can improve the performance of a website.
Selecting a Better theme is necessary as it helps to build an important customer for the business. All type of websites of different functions can be built with WordPress and that's the reason WordPress Theme Development getting numerous chance for building engaging websites. To select the best and responsive themes, the following points should be considered.
Almost all WordPress free themes are parent themes by default. You can create a child theme by changing the design of the parent theme. However, with the child theme, you'll also need the parent theme installed. For example, suppose theme CryptoStore is a child theme of the popular Cryptocurrency-Exchange theme, then you need to install parent theme Cryptocurrency-Exchange if you want to use its child theme CryptoStore.
1. Simplicity is Crucial
It is necessary to identify the requirements for the design layout and multiple key points like colors, layouts, videos, and animations. Sometimes these points are not needed at all. Hence, it becomes important to select a design layout that supports your requirements. Including unnecessary content on the website makes it dull and boring for visitors.
2. Responsiveness
With the growth in small device technology, people prefer using websites on mobile and handheld devices. So, it becomes important for all websites to be fully responsive and mobile compatible. To make sure visitors doesn't feel inconvenient at all using the website on the phone, select the mobile-friendly theme for your WordPress website.
3. SEO Friendly
For your website success, it is important to promote it properly. The theme plays a vital role in the website's SEO compatibility. A theme having a pleasant layout may lack SEO standards thus affecting the site's ranking on the search engines. Most of WordPress Custom Theme Development perform the SEO optimization for the pages to make sure the client website perform superior on the search engine.
4. Browser Compatibility
A website developer has to be conscious of integrating all the browser within the website. The users may be using different browsers. Hence, it is important for the developers to test their themes on most of the web browser using testing tools and theme checking plugins. It is necessary for the themes to run on different browsers of both desktops and mobile devices.
5. Plugins Support
Plugins authorize WordPress themes specifically designed for websites. These plugins offer better functionality for a WordPress website. A plugin is a piece of software code that is quite important for the websites having form functionality for user data.
It's very rare that your website will have no plugins. Commonly used plugins include plugins for backup, social sharing, SEO, contact forms and adding legal pages to your website.
Make sure the theme you pick for your website, shouldn't cause conflicts with these common plugins. Conflicts can occur when your WordPress theme defines or include the same code as these common plugins.
6. Multilingual
For a website to reach the global viewer it is important to make a website multilingual. A large number of websites require development in various languages other than English. Select a theme that is translation ready and supports multilingual features. If a website has payment functionality this multilingual helps the user to pay in local currency.
7. Page Builders
One of the most important WordPress Plugins is Page builders that allow you to build page layouts with the help of drag and drop user interface. Several WordPress themes are available pre-installed with the page builders. that may end up in the development of landing pages that can generate a lot of unnecessary code. If the theme is ever changed, then those website pages will require a lot of purifying.
Visual Composer, Elementor and Beaver Builder are the most popular page builders today. Ensure that the theme you choose has supports these page builder plugins.
8. Ratings and Feedback
A WordPress theme quality can be judged by the user's ratings and feedback. To check WordPress themes quality, the ratings are mentioned on the theme page. You can see different feedback and ratings given by the users. Don't ignore a WordPress theme, if it gets some bad reviews. But if a theme has plenty of bad reviews, then you should select a theme carefully.
There is a large range of WordPress themes present in the market and hundreds of new ones are released on a regular basis. The new WordPress themes developed are easily compatible with the older version of WordPress and is mentioned on the installer. This compatibility of the theme is important as it helps to revive the existing version and also provides the website a unique look to drive customers in large number. There is plenty of option present to download and install a WordPress theme for developing a website .
9. Theme frameworks
A theme framework is a code library that comforts theme development. Like a framework can either be a parent theme or a divided piece of code shipped with the parent theme. Genesis is one such popular theme framework.
The free WordPress themes are available for download via the WordPress.org repository. And you can always buy the premium package from the theme shops. These are 100% GPL compatible themes as well. Some of these themes are premium themes and come at a low price.
Final Words
Hope this article helped you to clear all your doubts while selecting a WordPress theme for your website. If you are looking for your WordPress Themes Customization, hire a professional development company having reliable resources. A WP Life is one of the most trusted development company having an experienced team of developers. Just share your website requirements with them and get the best results within your budget. Apart from development, the other services offered are customization and installation of WordPress Themes and Plugins.