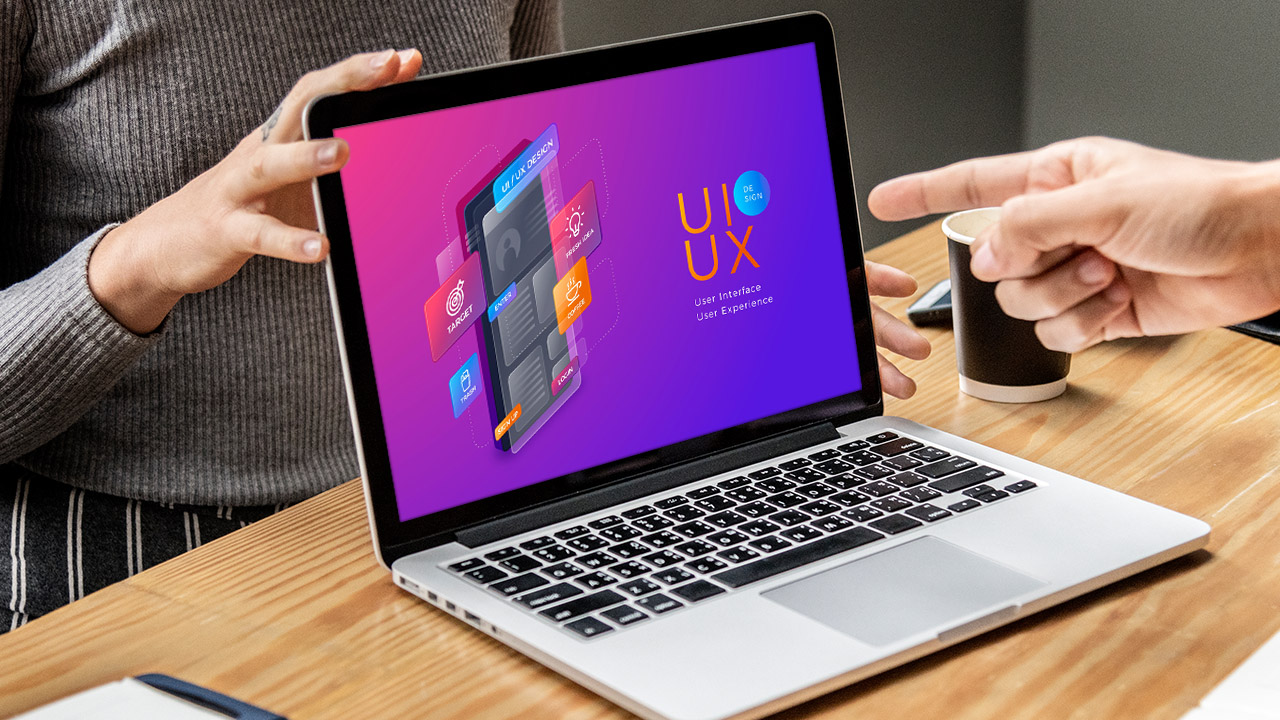 User experience (UX) is critical to a successful business in today's world. It is therefore essential to provide an outstanding interface and design for websites to maintain customer satisfaction.
How does UX Design work?
The user experience (UX) refers to the general impression a visitor has when they visit a website or use an app. It thus covers all aspects of interactions between the company and its customers, both current and potential. UX is about logic and emotion at the same time. You should make sure that the path to your call to action is clear of obstacles and offers some great views along the way. As a result of today's competitive environment, companies have recognized the importance of user experience design. The UX design process helps you align business objectives with customers' needs. The consensus is that effective UX design ensures this alignment.
What UX Design Can Do for Your Business?
Web UX is fundamentally about customer service. The UX design of the website anticipates users' needs and addresses them. The website takes on the role of your salesman instead of your storefront, where customers can see and touch products, ask questions, and get personal service. Greeting a visitor and explaining the next step should be the backdrop for your company's home page. Your layout and content should be meant to answer any questions your visitors may have and set a tone for your brand.
You are more likely to gain a loyal customer if you provide a good user experience on your site. However, If they cannot find anything or do not like what they see, they will move on to your competitors.
In this article, we provide a guide to the benefits of user experience design for boosting your website and the tools provided by several agencies.
Improve your SEO ranking with UX Design
Boosting a business's ranking depends on the user experience. Google search results are the most desired by every business.
An excellent user experience can improve your business's online presence and help you rank higher in search engine results. Optimizing UX and SEO will help you increase website traffic and attract more visitors who are more likely to be interested in what you offer. A good UX design helps your SEO and improves your ranking on search engines. Google considers these metrics as well:
Engaging and interacting with your website
Website loading speed
Mobile device responsiveness
How URLs are structured
Designing menus
Visitor time on your site
A professional UX design agency can help you with your SEO plans by providing a good user experience. Both SEO and UX are meant to attract more people to target websites and provide an engaging experience via related content, a user-friendly interface, and an organized structure.
Furthermore, visual design should also be taken into account in user experience since you need to keep visitors on your website to learn about you and your products.
UX Design boosts conversions on your website
It is not uncommon to find multiple websites offering the same product or service, and customers often choose the one that offers the best user experience. Studies have shown that a well-designed user experience can increase conversion rates by up to 400%.
UX helps drive conversions, which is easy to understand. There's nothing more important than convenience. Optimizing the usability and accessibility of a website can have a significant impact on customer satisfaction. The ability to provide visitors with a meaningful and well-planned user experience makes it easier for them to make a final purchase decision and increases their willingness.
No matter what you're offering, UX plays an important role in whether people will actually buy it. The reason is that if they are unsure how or if it takes too long, they will find a competitor. To grow your business with higher conversion rates, you must partner with a professional UX design agency.
It Saves You Time and Money in the Long Run
Adopting and implementing an effective UX design will save you a tremendous amount of time and money on your website. This is especially important during the early stages of the development process because rebuilding the website and product after the launch will cost a lot of money.
You can save significant amounts of money and time if you launch your product with an effective user experience. Testing users is also a cost-efficient way of creating products. In this process, a sample of users is studied to assess a product's effectiveness.
For further enhancement of the testing process, partnering with a UX agency that has experience with user experience would be beneficial.UX testing is fundamental to optimizing satisfaction and retention for customers.
Conclusion
By considering the benefits of UX design discussed above, we conclude that a UX/UI design tool makes it easier to design an accessible and usable website.
Particularly local agencies pay a lot more attention to the habits of internet users in diverse locations, so their revenue can be higher.