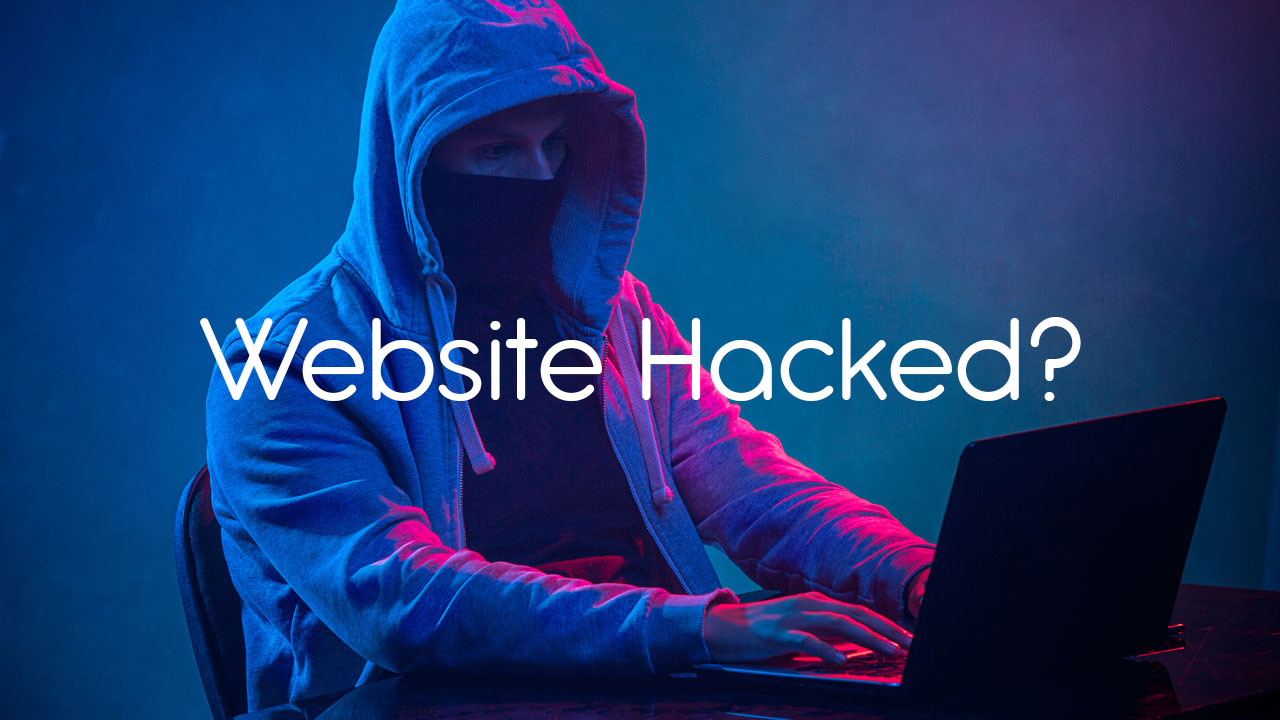 It is one of the worst experiences a website owner can have if their site is hacked and they lose access to it or their credibility. WordPress is one of the most popular open-source blogging platforms, and it is generally quite secure, but it is also popular among hackers because even a little bit of website management knowledge can provide a possible way in. Since hacking attempts are reported thousands of times per day, it's only natural to be concerned about the safety of your website and the platform you're on.
The following signs are indications that you have been hacked, and you should run a thorough investigation:
Having trouble logging in can be a sign that something isn't right with the system; either you are not allowed to log in at all, or your administrator privileges have been revoked.
You may not have uploaded any content or you might have received a message reading "you're hacked.". The latter is a pretty straightforward situation, but the former can cause problems if there are multiple admins that upload content independently.
Pop-ups or strange ads – These are ads you didn't put up yourself, so keep an eye on them if you have more than one administrator.
When both your browser and your webserver show warnings, that means someone has accessed your site.
Red flags include unusual redirects – if your website keeps redirecting users to unreliable sites, that's not good.
Fixing A Hacked Website
Do not panic if you start feeling panicked; all is not lost. Your site can be accessed again and protected in the future. Hacks are not all the same, and they cannot all be addressed in the same manner. Various threats present more challenges than others, which may require more effort, more time, and even more money.
Let's move on to fixing an attacked site.
How to Recover from an Emergency
Though we all may assume that our sites are secure and all of them are up-to-date, surprises and data breaches can always happen, and they are largely out of our control. In case your website is damaged, ERS stands by to resolve the problem.
Anyone can download this single-file script to save their site when in dire straits, and it works completely independently of WordPress. It is possible to regain control of your account even if you are unable to log on to your account. This tool will give you a set of powerful tools ready to do the hard work and save your site.
The following features are available within ERS:
Detailed information on WordPress
WP-Admin provides a lot of general information regarding your whole WordPress installation, including the database access details, URLs, the WordPress version, and even where your wp-config.php file is located. It is easier to identify the problem and then to fix it using all of this information.
Detailed server information
Like the previous tool, this one displays important server information, such as versions of MySQL and PHP. Further, it provides access to the phpinfo() function so the user can get a better understanding of the PHP environment.
Files that are core
Every core file is checked and compared to the master copy on WordPress.org by the Core Files tool. Whenever it detects any changes, it reports them and makes it easier to replace the files. Additionally, it provides a way to remove anything that doesn't belong in the core files folder in a flash.
Reset your WordPress site
Be cautious when using this tool, as it is really powerful. You can use this tool to return the database to its original settings after it has been wiped. In any case, themes, plugins, and uploaded files are not deleted.
Photo-snapshots
Even if the database snapshots are stored in the cloud, you still have access to them. You can restore your site quickly with WP Reset by simply clicking a button.
Plugins and themes
As opposed to having to use an FTP client, the ERS lets you activate or deactivate any plugin or theme that you are not comfortable with. If your plugins or themes are not updated, this can be a significant security risk to your site.
Administrator Account & User Privileges/Roles
The User Privileges tool lets you not only reset your privileges but also match them up with the ones you had before. If your privileges have been removed and you are unable to navigate the site, you might consider restoring them with this tool. Alternatively, you can use the Administrator Account tool to create a brand new admin account without even being able to access the WP dashboard.
URLs for WordPress
With this tool, you can quickly change both your site and home address when both your site and address have been changed, which would otherwise put you in a tight spot.
Backup and restore
You can only do this if you already have a backup stored somewhere, so if you haven't created one yet, we highly recommend that you do so. Whenever there are problems, you'll still have access to everything you've stored on the website. When the hack has occurred after the backup has been made, you can simply use the Backup and Restore option in the admin panel, or you can restore manually if you so desire, but the latter might take a long time.
You will, however, need to either manually fix the issues or look for another option if the site had been hacked before creating the backup. If you want to know whether the hack happened before or after the backup, you should check when the infected files were last edited. As long as it happened after the backup was created, you're set. Although, be aware that more skilled hackers have modified the edit dates.
Get in touch with your hosting provider
If your site runs on shared hosting, check in with your host since the hack may have affected more than just your website due to the shared server. In this case, your provider may consult you regarding the next step to combat the breach. Also, your host manages your server if you aren't using shared hosting, which means they are more informed about what needs to be done to protect your site. It is even possible that your host will notify you when the hack occurs.
Hire a Professional to Fix It
It is difficult to find a reliable site maintenance company. There is always the option to keep your website updated and well-maintained, but this usually involves a lot of work and is often costly. There are many similar services you'll find, but the prices may vary substantially between them.
There are two options you can choose from whenever you are looking for a company to repair your site. For the first option, you'll have to hire a service that'll manage your site monthly. Alternatively, you can hire someone to fix it for a one-time fee. This usually costs around $80.
How Can This Be Prevented in the Future?
When your site has returned to normal and is under your control again, you must make sure that this will never happen again. Start by keeping an eagle eye on themes and plugins, make sure they're updated regularly, and it is a good idea not to install a plugin that says "this plugin hasn't been tested with X latest versions of WordPress".
It is also a good idea to monitor your user roles and passwords closely; if a role changes suddenly, make sure you are aware. Additionally, it's important to use extra security features such as two-factor authentication, a password manager, or active expiration – this is especially useful when you have a lot of temporary contributors on your team.
Make sure your security plugin is well-rounded and comprehensive. This will ensure your website is safe and secure from any data breaches. Let's introduce a few plugins, which have been tried and tested.
The firewall of WebARX eliminates the possibility of hacks by preventing them from occurring. Additionally, you'll be able to monitor results and track activity logs from a single dashboard. Furthermore, WebARX will notify you if anything on the site becomes out-of-date automatically.
The Security Ninja and Wordfence plugins are also worth recommending. Wordfence is a free WordPress security plugin that gives you a malware scanner that inspects the entire site for viruses and vulnerabilities.
Founded in 2000, Security Ninja has become a trusted firewall and malware scanner for many websites. Using the free version alone, you can run over 50 security scans in just a few seconds and prevent attacks from day one, while optimizing and speeding up your database. However, it does not make any changes automatically. It's up to you what you do.
Is Your Site Secure Enough?
Sadly, more and more site owners put security on the sidelines, thinking "what's the point?"? As a matter of fact, the odds are much worse than you believe and unfortunately not in your favor. Therefore, it's vital to invest in and be aware of the security of your website.
For maximum security, you must ensure that your hosting is up to date, install strong security plugins.
Make sure your website is impermeable to breaches since now is the time to think about online safety seriously.