July 30, 2019 | All | No Comments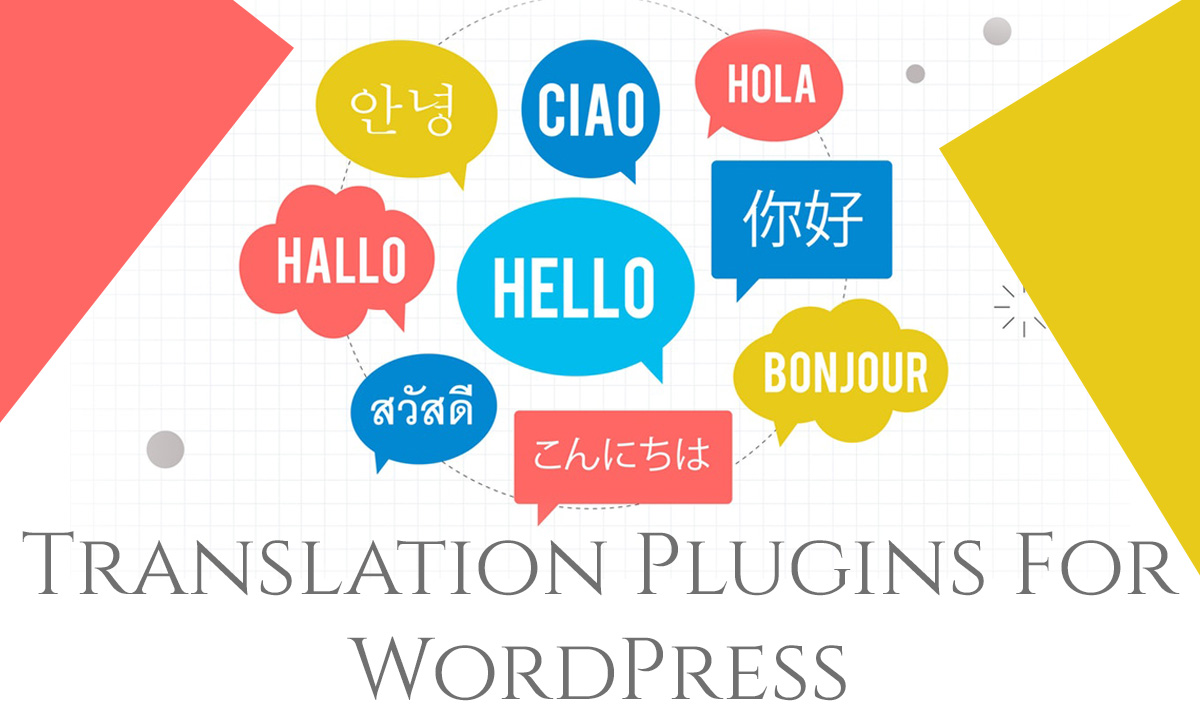 WordPress is used by millions of non-English users and websites across the globe. You can use WordPress to create a blog or website in any language that you want.
However, WordPress does not offer built-in capability to create a multilingual websites. Luckily, there are some powerful and awesome WordPress translation plugins that allow you to easily add multilingual content to your website.
In this article, we going to share the best WordPress translation plugins that you can use to create multilingual sites. We will help you pick the best option for your website and take a look at their features, pros and cons etc.
---
ConveyThis
If there is one truly convenient way to translate your website, it must be through ConveyThis!
It is the most translated language plugin in the WordPress directory (over 38 language contrubutions) and is growing fast. ConveyThis makes it very simple to integrate into WP website and activate as many as 100+ languages.
ConveyThis uses automatic machine translation to translate your entire site, and adds a language switcher button. So within the first couple of minutes, you'll already have a working, SEO-friendly multilingual site.
It comes with both free and paid plan. Free plan that lets you translate up to 2,500 words into one language, the paid plans use SaaS-style billing, which means you'll need to continue to pay for as long as you want to use the service.
Paid plans start at €4 a month for one language and up to 10,000 words.
---
Loco Translate
By the numbers, Loco Translate is the most popular translation plugin at WordPress.org – active on 900,000+ sites.
Loco Translate in provides browser editing of WordPress translation files.
This plugin It's not quite the same as other plugins, though, because it's more focused on localization than providing full content translation management. That makes it a very good option for translation, but not necessarily for creating multilingual sites.
example, there's no language switcher.
Instead, it's more focused on helping you localize your site. For example, it makes it easy to translate all the text in your theme and pages into your native language.
Features:
Built-in translation editor within WordPress admin panel.
Create and update language files directly in your theme or in your plugin.
It can extract translatable strings from your source code.
Support for PO options all together with references, comments and plural forms.
PO source view with clickable source code with references.
It has protected language directory for saving custom translations.
Tool has configurable PO file backups with diff and restore capability.
Built-in WordPress locale codes.
Mac users can use ⌘ Cmd instead of using Ctrl.
---
TranslatePress – Translate Multilingual Sites
The interface allows you to easily translate the entire page at once, including output from shortcodes, forms, or page builders. It also works out of the box with a WooCommerce.
Finally, TranslatePress Plugin is a comparatively new freemium translation plugin that sits kind of between something like WPML/Polylang or something like Weglot.
TranslatePress supports both manual or automatic translation. TranslatePress uses the Google Translate API for automatic translation.
Features:
Translate all of your web site content directly from the front-end, in an exceedingly friendly computer program (translation displayed in real-time).
Fully compatible with all themes and plugins
You can see live preview of your translated pages, as you edit your translations.
Image translation support, permitting you to translate pictures, sliders, and alternative media.
Support for each manual and automatic translation (via Google Translate)
Ability to translate dynamic strings supplementary by WordPress, plugins, and themes.
Conditional show content shortcode supported language [trp_language language="en_US"] English content solely[/trp_language]
Out of the box WooCommerce compatibility
Keyboard Shortcuts
CTRL ( ⌘ ) + S – Save translation for the presently writing strings
CTRL ( ⌘ ) + EL + Z – Discard all changes for the presently writing strings
CTRL ( ⌘ ) + EL + → (Right Arrow) – Navigate to next string to translate
CTRL ( ⌘ ) + EL + ← (Left Arrow) – Navigate to previous string to translate
---
Translate WP Website – Weglot Translate
The best and best translation answer to translate your WordPress web site and go multilingual:
Weglot Translate detects and interprets all of your content in any language and provides a unique dashboard to edit translations or purchase skilled translations to make sure the standard of translations.
Weglot takes a very completely different approach to WordPress translation. It will be a touch high-priced reckoning on your wants, however, it's additionally terribly convenient and has some nice time-saving options.
The only potential con is the price. Because Weglot uses SaaS request, you've got to still pay to use the Weglot service (whereas several different translation plugins square measure one-time fees).
Weglot offers a restricted free set up that permits you to translate up to two,000 words into one language. After that, paid plans start at €9.90 per month.
---
Polylang
Active on over 500,000 sites, Polylang is one of the most popular free translation plugins at WordPress.org.
Polylang permits you to make a bilingual or polyglot WordPress web site. You write posts, pages and make classes and post tags as was common, and so outline the language for every one of them.
The translation of a post, whether or not it's within the default language or not, is elective. You can use several languages as you would like.
RTL language scripts are supported. WordPress languages packs are automatically downloaded and updated. You can translate almost anything you want like posts, categories, pages, media, , post tags, menus, widgets etc.
Custom post varieties, custom taxonomies, sticky posts, and post formats, RSS feeds and every one default WordPress widgets square measure supported.
The language is either set by the content or by the language code in URL, otherwise, you will use one totally different subdomain or domain per language
Categories, post tags still as another metal square measure mechanically derived once adding a brand new post or page translation
A customizable language switcher is available as a widget or in the nav menu.