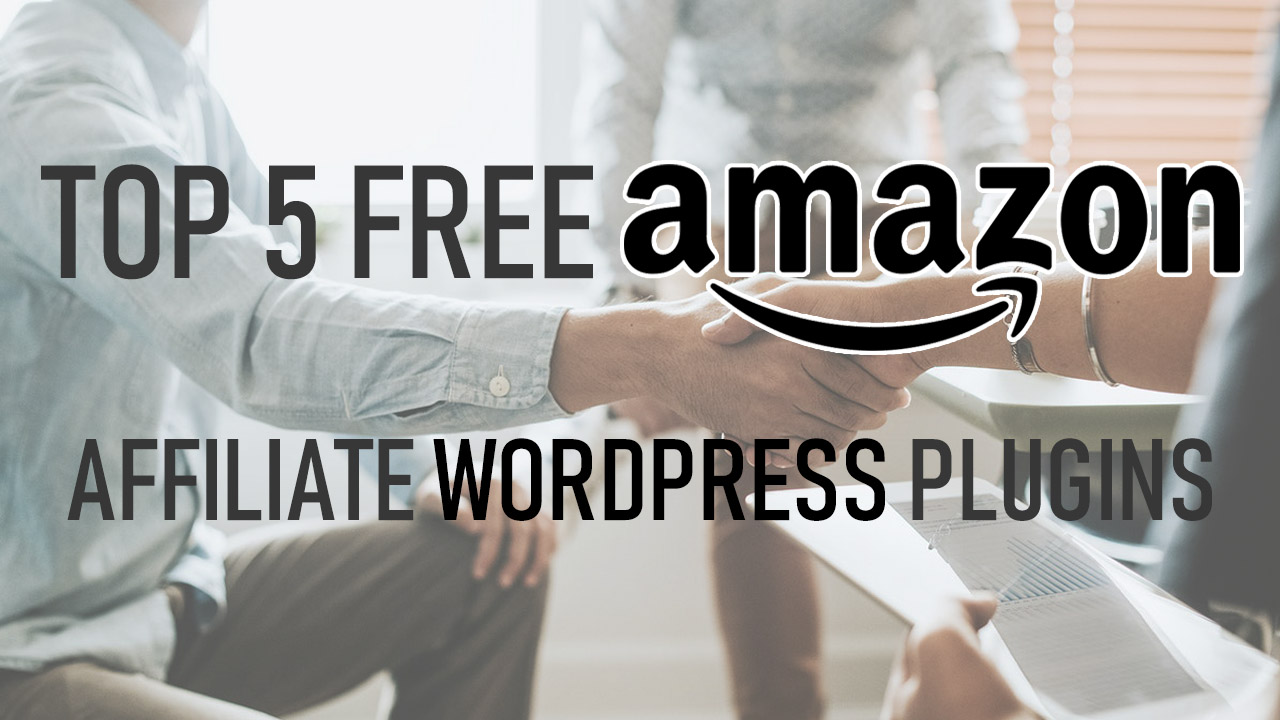 Joining affiliate marketing is the best way to monetize your website. Those who run blogs/reviews sites will find it a good way to add a revenue stream to their website without the need of too much work. Even if you don't want it to be the main revenue source, a little extra can be a nice reward.
There are many affiliate marketing programs available. The Amazon affiliate program is the most popular program because Amazon is the world's largest eCommerce site. In 2018, Amazon reported revenues of nearly $233 billion. This was a significant increase (30.93%) compared to the figures for 2017. Amazon also offers affiliates who help to drive traffic and increase sales. Yet, there are even better tools when it comes to WordPress. Developers have been busy in creating a long-range of Amazon Affiliate WordPress plugins for website owners to use.
It can be challenging to choose from so many Amazon Affiliate WordPress plugins so here are our thoughts on the top choices for your website.
1. Amazon Associates Link Builder
Link Builder is one of the official free Amazon Associates Program plugins for WordPress. Amazon Associates Link Builder plugin enables you to search for products in the Amazon catalog, access real-time price, and availability information from amazon.com. You can generate text links, you can also create custom ad units, or take advantage of out-of-the-box widgets that we've designed and included it with this plugin.
2. EasyAzon

EasyAzon is the best and easy way to create amazon affiliate links in your WordPress post editor. Instead of creating links manually from the Amazon.com, you can create text affiliate links direct to any product available on Amazon.com without going through the boring steps.
You can create text affiliate links that have a toggle option to open in new windows and/or have the nofollow attribute applied. you can control it through the plugin setting page defaults or individually controlled on a per-link basis.
3. Amazon Auto Links
Are you still manually searching products and pasting affiliate links in your WordPress posts? What is the solution if the products get outdated? With Amazon Auto Links plugin, you don't have to worry about it nor trouble to do such a difficult task. You need to just pick a category and it will automatically display the links of decent products just coming out from Amazon today.
This plugin supports 14 Amazon locales and works even on JavaScript disabled browsers. Insert the ads as widget or place generated shortcode or PHP code where you want to show.
If you want to search for a specific product, you can also do that. If you know some HTML, CSS and PHP coding then you can create your own template.
4. Amazon Product in a Post Plugin

The Amazon Product In a Post plugin can be used to quickly add affiliate products to any page or post by using just the Amazon product ASIN. This plugin uses the Amazon Product Advertising API to get product information from Amazon to display on your site. To use the plugin, you must have:
1. An Amazon Affiliate Account
2. Amazon Product Advertising API Root keys.
You can easily integrate Amazon Affiliate Account (with various settings). It can also provide shortcodes for Adding Products, Product Elements, Product Grids, etc. You can add new Page/Post at the same time with "New Amazon Post" feature and save your time. You can add Product in Grid Layouts, Single Product Layouts or Individual Product Elements to any Pages/Posts.
5. AmazonSimpleAdmin
AmazonSimpleAdmin (ASA1) gives you the ability to easily integrate Amazon products into your WordPress pages. By using the inbuilt template feature, you can check the products in different styles on different pages, All by using simply the shortcode.
AmazonSimpleAdmin gives you the opportunity to make money with WordPress and Amazon's affiliate program, it also utilizes the Amazon Product Advertising API to receive product data. you can design your own product templates. It supports all Amazon stores that are activated for the API / Webservice: Australia (AU), Brazil (BR), Canada (CA), China (CN), Germany (DE), Spain (ES), France (FR), Japan (JP), India (IN), Italy (IT), Mexico (MX), United Kingdom (UK), USA (US).
You can use Amazon Associate ID for making money. You can define and manage sets of products as a collection and show them on a page with latest added product in your sidebar.
Wrapping Up
There are many Affiliate WordPress Plugins, they will help to you save time and generating those links. You will use your time is spent creating content and marketing your website so you can achieve higher levels of commissions. Remember that any Amazon affiliate plugin you use, you will still need you to subscribe to the different Amazon stores before you can include those links on your site. Otherwise, you might not get your hard-earned commission from amazon.