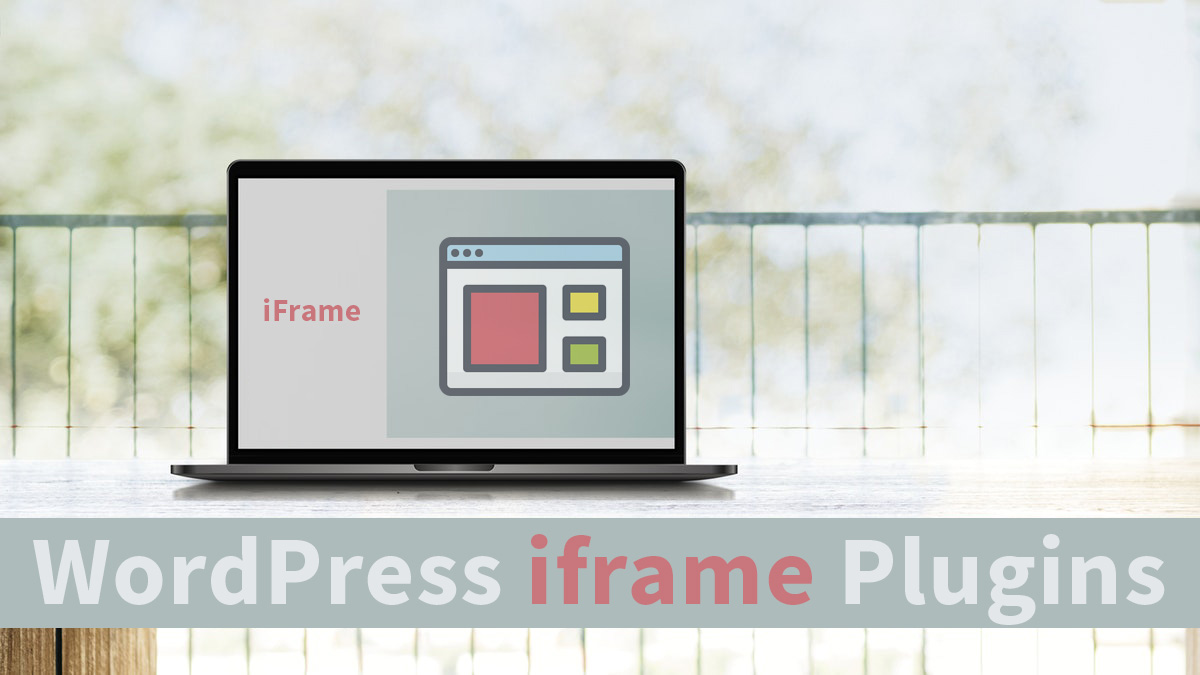 "An iframe is like a window and mirror on a website's page that showcases another webpage in itself."
WordPress iframe plugins are designed to make use of the HTML iframe element which is deprecated on WordPress due to security reasons. It allows you to customize the iframe functionality in few clicks. Yes! no more manual JavaScript codes to improve the HTML element's functionality.
These plugins support shortcodes for inserting iframes. The shortcodes can be injected into any section and any page of your website such as – sidebar, footer, Page, Post, widgets, etc. The iframe can showcase any other websites easily plus you can customize various attributes of it.
If you want the best iframe plugin please carefully read our post, it will definitely help you choose.
1. Advanced iFrame Pro – Premium in WordPress Iframe Plugins
It is a premium WordPress plugin with Settings available to easily show/hide, modify various elements and also you can forward parameters to the iframe. Either you can simply add content or you can show a specific part of an iframe.
The plugin will automatically detect the user's browser & place the content as set by the site admin. As many websites look changes with changing browsers. It also supports scrolling in iframe over iPad & iPhone via workaround combined with the browser detection.
Advanced iframe Pro WordPress iframe Plugin
Features:
The size of the frame adjusts in accordance with varying screen sizes.
It follows the lazy loading strategy so as to enhance the overall loading time of the page. A loading indicator icon is available until the iframe is completely loaded.
You can directly open links in an extra layer of the iframe. Plus you can also add a custom header or footer to the iframe.
2. iframe – Prime in Free WordPress Iframe Plugins
The iframe is the most popular free of cost plugin. It replaces the iframe HTML tag with shortcodes in the WordPress site.
With the efficient use of this add-on, you can embed contents from YouTube, Google Maps, or any external page of your desire via a simple shortcode.
iframe WordPress iframe Plugin
Pricing plan:
The iframe is a free product of webvitaly with 100000+ active installations.
Features:
It is an open-source WordPress plugin with styling and multiple customization settings available.
You can set scrolling options to your iframe.
It allows you to set the transparency of the frame.
3. Advanced iFrame – WordPress Iframe Plugin
Just by inserting a shortcode to any of your site's posts and pages you can get an iframe. In this iframe plugin, you can beautifully showcase any other webpage easily.
Pricing plan:
The Advanced iFrame Plugin is a Free to use WordPress plugin with 4 stars rating.
Features:
this enables you to hide areas of your site layout so as to give more space to the Iframe.
You can easily modify the CSS styles of the iframe element. Also, you can add CSS and JS files to a parent element.
The Iframe can be resized in accordance with the content height/width on page loading, AJAX request and on click.
You can insert any code with the valid security code from admin.
4. Auto iFrame – WordPress Iframe Plugin
Auto iFrame is an immediate solution to embed iframe code on a WordPress website. It uses a simple and easy-to-use shortcode for the purpose. Also, you can easily resize the frame to the content of any other website Auto iframe WordPress iframe Plugin.
Pricing plan:
The Auto iFrame is completely free of cost Plugin, directly download it from wordpress.org.
Features:
It makes use of a unique identifier if you want to add more than one frame to a site.
You can pass the query string of the parent page to the iFrame.
Autosize option is available for automatic sizing of the frame on the basis of its content.
A fudge factor to be applied when changing the height of the frame.
5. iframe popup – WordPress Iframe Plugin
it uses the URL of the webpage to be shown. It uses the JQuery fancy box extension for revealing popup in the iframe.
Moreover, many customization options are available in the plugin's admin panel for the fancy box popup attribute.
Pricing plan:
The iframe popup is another free plugin. You can download it from wordpress.org.
Features:
It uses a lightweight JQuery extension.
You can set the time-out to open a popup.
The plugin has translators available in French and Polish.
It is a 100% responsive WordPress plugin.