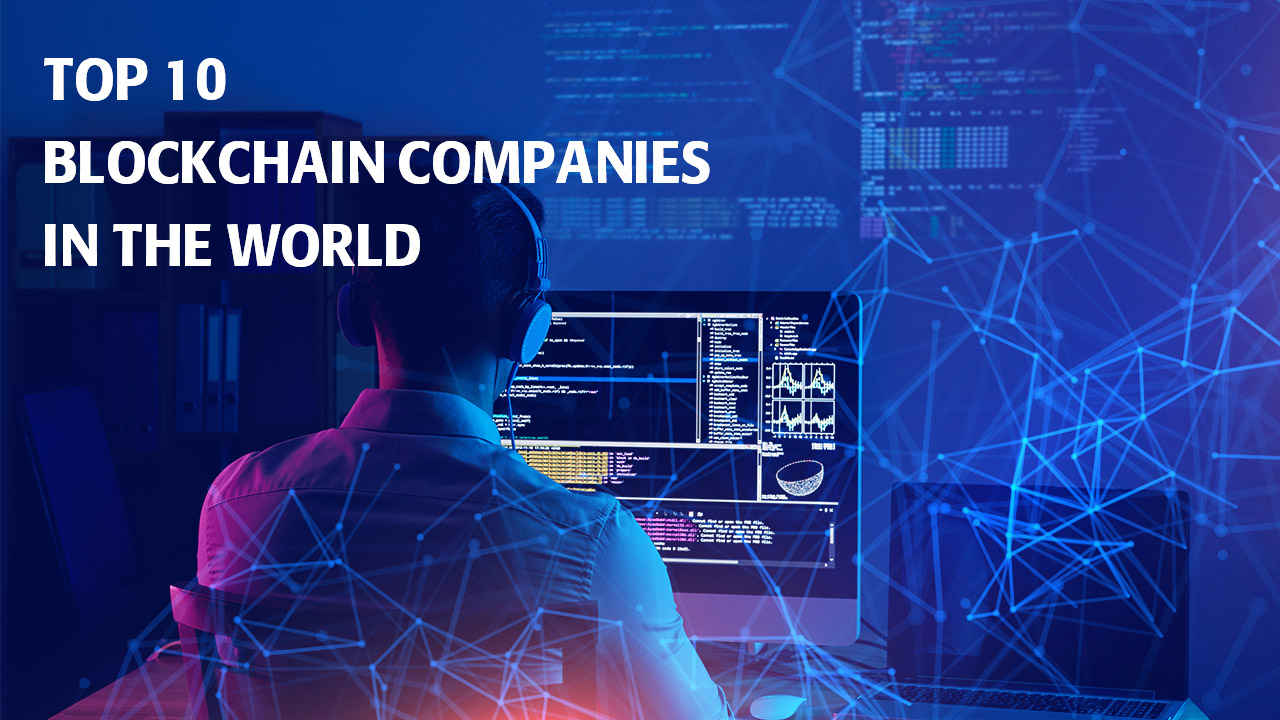 Are you interested in blockchain technology and looking for the best of its companies?
Maybe you are a developer or a technology officer who desires to work in a good blockchain company. There can be so many reasons to know more about Blockchain technology. This article will indeed help you to find a good one. In this article, we will discuss the top best 10 blockchain companies worldwide.
1. ScienceSoft
Headquarters: McKinney, Texas.
ScienceSoft offers end-to-end development of custom blockchain solutions. It also includes smart contracts, private blockchain, blockchain wallets, as well as Apps (decentralized apps), and DAOs (decentralized autonomous organizations). Using Ethereum, Hyper-ledger, the company helps customers secure, automate, and enhance business processes related to supply chain and asset management, trade and cross-border payments, document and claims management, identity management, customer experience management, and more. It has 700+number of employees in its management. Its estimated annual revenue is around $25 Million.
2. Ripple
Headquarters: San Francisco, California, USA
It is one of the famous American Fintech company which was found by Brad Garlinghouse in 2012. It provides cross-border payment solutions via blockchain technology. Ripple offers a real-time payment system that enables banks and other financial service providers to transact directly without third-party correspondence. RippleNet is a global payment system that connects banks, other financial service providers, and world trade organizations. Ripple xCurrent enables banks to track their end-to-end transactions. xVia is another financial tool, that enables businesses to send payment through RippleNet. The company has six key people in its management, including the CEO, and 150 employees. Its estimated annual revenue is around $5 million.
3. ConsenSys
Headquarters: Brooklyn, New York, and additional United States offices in Washington, D.C., and San Francisco.
ConsenSys is one of the leading Blockchain development companies based in Brooklyn, New York that was founded in October 2014. It also acts as a kick-starter for many other start-ups looking to build to Blockchain. It develops infrastructure and decentralized applications (dapps) for the Ethereum blockchain. It uses modern cryptographic methods to safeguard private user data. It has 500+ employees in its management. Its current estimated annual revenue is $65.4M per year. Its current offices in the US – Brooklyn, San Francisco, and Washington DC,
4. ChromaWay
Headquarters: Stockholm, Sweden. It has offices in Taipei and Palo Alto too.
This blockchain development company was established in 2014 to develop a blockchain platform. It works with private and public sectors to build smart contracts and other decentralized blockchain applications for mostly real estate and financial industries. One of its major achievements was to build the Green Asset Wallet which is a platform that connects green investors with potential investment opportunities. Its main service focus is on blockchain as a database, they introduced post-chain, a distributed database management tool with distributed control. Its services include blockchain development, digital currencies, tokenization, consortium database, etc. It has 13 employees in its management. Its estimated annual revenue is around $2 Million.
5. LeewayHertz
Headquarters: San Francisco, California, USA. Additional offices location is in Lake Forest, Illinois, and Gurgaon, India.
It is a blockchain company that specializes in building blockchain applications for startups and enterprises. This is an award-winning software development company that was established in 2007. It has produced several digital platforms. Its services include software development like ICO, Hedra hashgrapgh consulting, and STO launch service. They have also specialized in blockchain development on different frameworks, dApps, and smart contracts. This company has 250 people in its management. Its estimated annual revenue is around $1 Million.
6. CoinPlug
Headquarters: South Korea
CoinPlug is a global leading blockchain technology company. It is based out of South Korea that was found in 2013 with over 300 blockchain patents in multiple fields. It provides the development of core blockchain technologies and solutions for governments and enterprises. The company also has over 148 active international patent applications, including pending applications too. Coinlug provides various security policies and authentication methods to increase the convenience and security of P2P payments through multiple platforms such as websites and app services. It has 44 employees in its management. It is working with applications in password protection, digital identity, payment, and other decentralized applications.
7. Limechain
Headquarters: Bulgaria
Limechain is a blockchain development company based in Sofia Bulgaria, this company was founded by four friends in November 2017, Their aim was to initiate the development of blockchain both locally and internationally. It specializes in building a blockchain solution for startups and corporate businesses. It has 46 employees across 2 locations in its management. The estimated annual revenue of this company is $ 1.7 Million. It also has big companies in its list of clients such as Arxum, Vaultitude, LockTrip, Propy, and Iris.Ai. Their services include smart contracts, ICO, blockchain development, & Crowd Sale.
8. Nchain
Headquarters: London, England
Nchain is a privately held tech firm Based out of London, UK, that provides blockchain solutions. It was founded by the Bitcoin inventor, Craig Wright in 2015. The company is looking to work around increasing the capabilities of Bitcoin. According to its site, one of its projects involves a blockchain-enabled unified overview of national medical prescription data in the US. This would help in the betterment of the pharmaceutical scene in the country. It has 22 employees in its management.
9. Blockchangers
Headquarters: Oslo, Norway.
This company is based in Norway that was found in 2015. It was launched for helping clients understand and use blockchain technology. This works to promote blockchain through cooperation with private and public institutions to define the future of blockchain. Its services also include lectures, workshops, consulting, blockchain development, banking software development, front-end services, etc. It hosts Northern Europe's largest blockchain conference, Oslo Blockchain Day, and its clients include DNB Bank, PwC, Lyse, Datatilsynet, Trigger, Kantega, and much more. It has 6 employees in its management. The estimated revenue of this company is around 1-5 MNOK.
10. Techracers
Headquarters: Wilmington, Delaware.
Techracers rebranded to Deqode that provides blockchain solutions to businesses for solving complex problems. It helps businesses to encourage business growth and also optimize their business process. It has expertise in Blockchain, Crypto, Software, DLT, Development, Consultancy, and Application. It provides solutions to Enterprises, Startups, and labs. It has 51 to 200 employees in its management. The estimated revenue of this company is around $10 Million.
In this article, we have listed the best blockchain services. We hope that the above list helped you learn about blockchain companies.